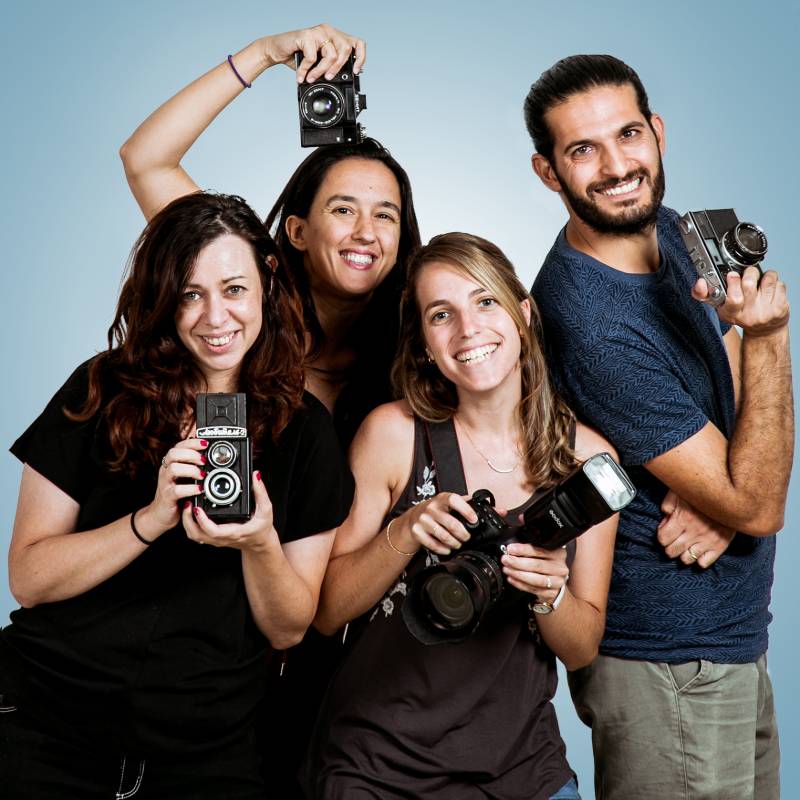 Snap! (Special Needs And Photography)
Snap connects different communities in society through a discourse on equality 'through the camera lens.' 
Our work revolves around training young adults with special needs to be professional photographers, their integration into wider society and to the labor market. 
Additionally, we are a social business that provides professional photography services and a variety of workshops and lectures, as well as community activities that promote social equality.
Our instructors are highly skilled graduates of Israel's leading photography schools with extensive experience in photography.  We tailor our courses to fit the needs of all populations and work together to provide the highest quality services to our customers.
Snap! offers still photography services to business and private customers.Graduates of our training program integrate into our professional photography studio.Together we photograph everything!Family photoshoots, product photography, events, conferences, employees nights, architecture, and more. 
Our service is exceptional and highly professional – and all photos are photographed with love.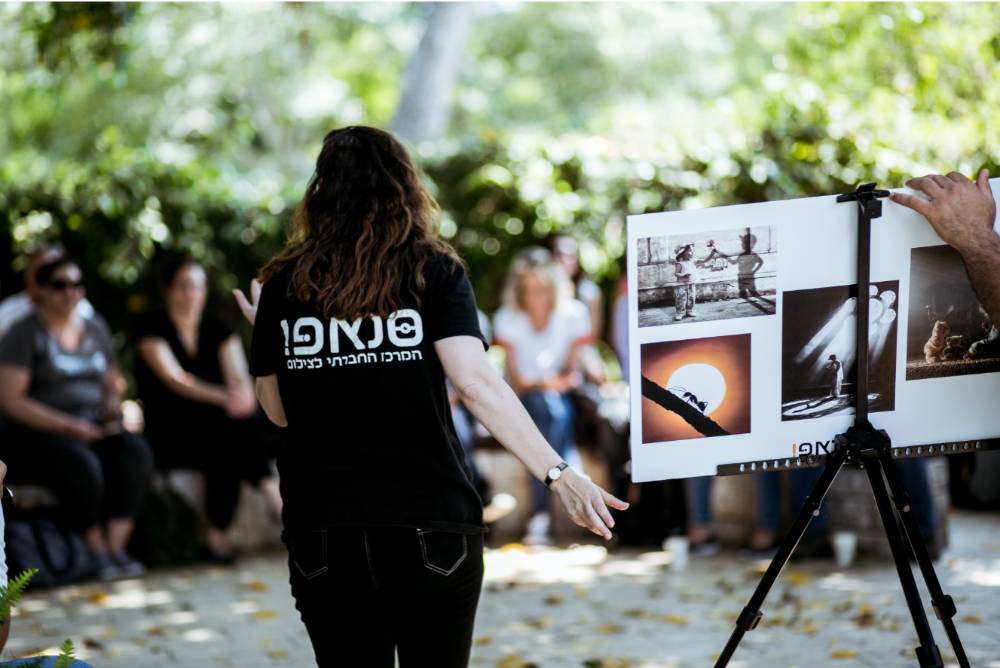 Each workshop has a leading theme and unique atmosphere. Our graduates assist us in delivering these workshops. The lens of a camera reveals a new world of photography to participants where they become an integral part of the experience. Participants will enjoy a practical and engaging experience, and leave with a memento that presents their vision to the world. 
You can find many unique lectures in a variety of topics in photography, art, therapy, sociology, and anthropology. Each lecture presents and integrates visual art. Anyone interested can receive specifics on all lecture topics and find one that is of interest. SNAP! serves as an open house where all are equal through the lens of a camera.
Our course is designed to make the world of photography accessible to young people with special needs aged 18-35 who are interested in pursuing this career. 
Participants learn to take stills through engaging presentations, learning to use professional equipment, and working in the field and studio. Participants also learn about working with customers. Class sizes are kept small to maintain close relationships with each student so we are able to adapt the course to each student's strengths. Upon completing the course, participants receive graduation certifications and guidance in integrating into the job market of professional photography.